Meet Barry Lamster
Adding an Air of Sophistication and Fun to Any Private Party or Special Event
Many elements can make a great party. But what could really make a lasting impression is a master of ceremonies, a pianist, or a DJ. With my expertise in all three roles, I can create the perfect atmosphere to make your special event unforgettable.
For over 30 years, I have been a sought-after name in the Los Angeles and Santa Clarita area for live music and entertainment. My passion is to create an atmosphere of sophistication and fun at private parties, corporate events, weddings, birthdays, or any special occasion you can think of.
As a pianist and DJ with decades of experience under my belt, I bring my extensive repertoire to life through classic standards from the past mixed with today's hottest hits. For those venues without access to a piano, I provide my own portable setup that combines modern technology with traditional piano techniques.
No matter the size or type of event you are planning - from intimate gatherings to full-scale celebrations - I can take control of the dance floor so everyone can enjoy themselves throughout your entire night! With me as your entertainer, you can rest assured knowing that your guests will be entertained in style for hours on end!
So if you're looking for an experienced musician who knows how to keep people dancing all night long then don't hesitate to reach out now and book me for your next event!
How It All Started
As I reflect on my journey, it brings me immense joy to share how my passion for entertainment and dedication to creating memorable experiences led to the establishment of Barry Lamster Entertainment. The path to where I am today has been one filled with determination, hard work, and a deep appreciation for the power of entertainment.
From the tender age of five, my love affair with the piano began, setting the stage for my journey into the world of entertainment. I immersed myself in the enchanting realm of music and studied at the prestigious Alan Swain Music Studio in Chicago. In 1985, I took a leap of faith and made California my new home, where endless opportunities awaited.
For 15 incredible years, I held the esteemed position of full-time piano manager and renowned pianist at Nordstrom in the Glendale Galleria. Simultaneously, I had the honor of performing as a pianist for the California and Jonathan Clubs throughout the '90s. For the last 18 years, I have had the privilege of playing as the full-time pianist for the Annandale Golf Club in Pasadena. These experiences not only honed my musical skills but also allowed me to connect with a vast network of clients and contacts who would shape my future.
Encouraged by the overwhelming support and belief in my talent, I ventured into the event business full-time. In 2001, I founded Barry Lamster Entertainment, marking the beginning of an exciting new chapter. Since then, I have had the privilege of captivating hosts, brides, grooms, event coordinators, guests, and fellow vendors at over 1,500 weddings and events spanning every corner of the Southland.
While music is at the core of my passion, my dedication to creating exceptional experiences goes beyond the notes on a piano. I understand that each event is unique, and I aim to provide a personal touch that resonates with the client's vision. By working closely with clients, I craft unforgettable moments that reflect their individuality and style.
When I'm not performing, I cherish the precious time I spend with my family. We have made our home in the beautiful city of Valencia, California, where we create cherished memories together.
Book Me Today
My journey from a young pianist to the founder of Barry Lamster Entertainment has been driven by my unwavering dedication to creating extraordinary events. With a strong musical foundation and a network of incredible connections, I have been able to provide exceptional entertainment experiences for clients across the Santa Clarita and Los Angeles areas. It is a privilege to do what I love and bring joy to the lives of those I have the pleasure of performing for.
Connect with me today by filling out the online form and I will be in touch soon! Together we can make your upcoming event one that is remembered for years to come.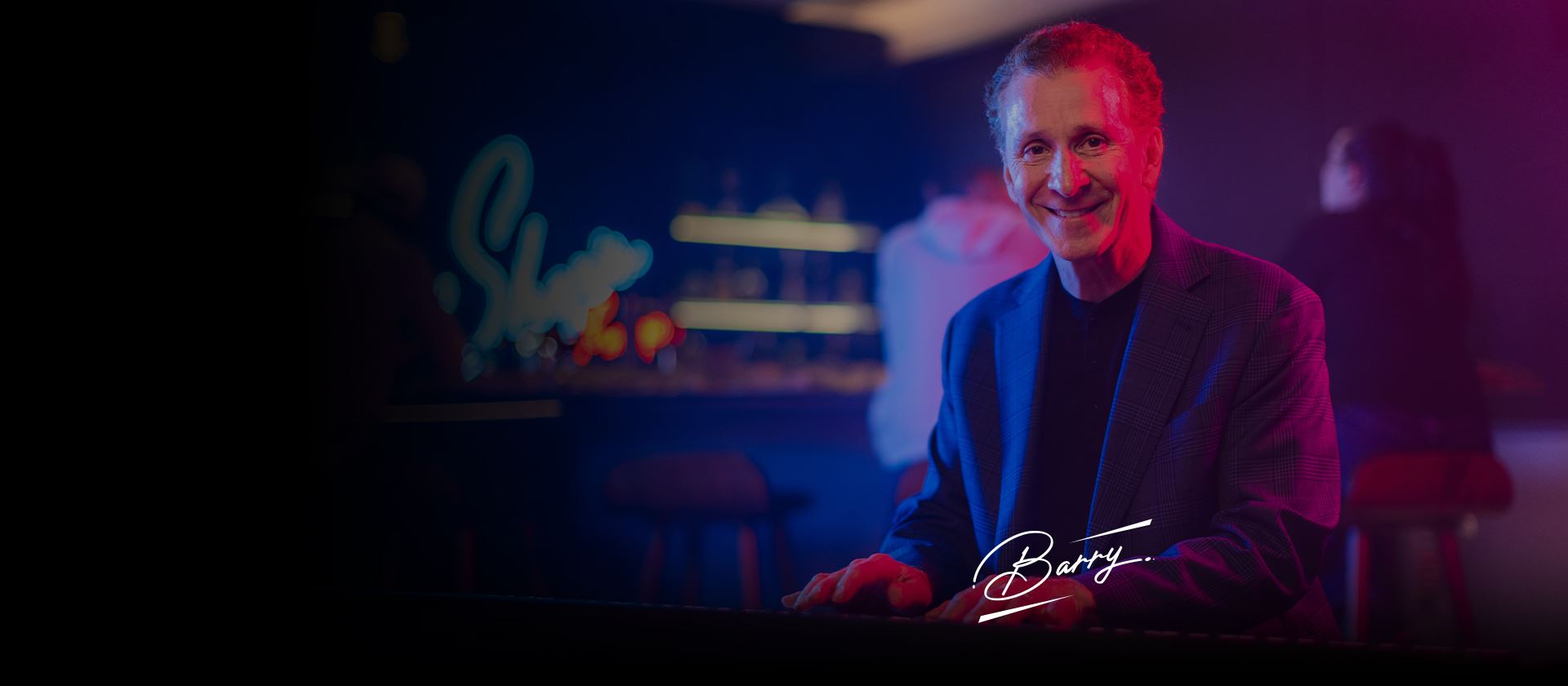 Hear From Barry's Happy Clients
Reviews & Testimonials
"Wonderful to Work With"

It was because of your wonderful talents that our wedding day was perfect. I will recommend you to anyone hosting an event or wedding.

- Lisa & Matt

"You Made Our Day Special"

Everyone had a great time and commented on the great dance music. I think the proof was in the filled dance floor.

- Debbie & Dante

"Music Was Perfect"

We want to thank you so much for all you did. No one could have done it better.

- Catharine & Oliver

"Extremely Happy With the Music Played"

It was a wonderful night, and we owe you a lot of the credit for making it so fun!

- Richie & Michelle
Why is Barry Lamster Your Best Choice?
A Custom Experience

Barry is committed to working with you to create your perfect musical experience. He will meet with you to talk about what you want your event to feel like so you can have the best musical backdrop for all of life's big events.

Space Enhancing Music

With a massive music knowledge and repertoire, Barry has a unique ability to read your room and play what your audience is looking for from start to finish. From the classics to modern hits, he is prepared to provide the right variety for every event.

Full Service Entertainment

Whatever your musical needs are Barry is here to help. From live music during your ceremony, to the right DJ for your dance floor, or a piano backdrop for your corporate event, Barry can provide the best musical soundtrack for all of your memories.