Professional Pianist in Santa Clarita
Hitting The Right Notes For Your Event
When planning entertainment for an event, there's just something about piano performances that bring sophistication and class that few forms of music can match up to. The sound of the piano can elicit strong emotion, set the tone for the evening, and provide an atmosphere that will be remembered long after the event is over. A skilled pianist can create unique, fun, moving, and inspiring moments that will take your occasion to the next level.
I'm Barry Lamster of Barry Lamster Entertainment, and I am a professional pianist for hire in Santa Clarita and the Los Angeles area. With years of experience and a passion for creating mesmerizing music experiences, I can provide you with the perfect accompaniment to your event. With a versatile repertoire consisting of classic and modern tunes, I will play whatever suits you and the occasion.
My pianist services are available for a wide range of events, including:
Weddings
Cocktail parties
Dinner receptions
Corporate events
Birthday celebrations
Holiday parties
Let's work together to craft an exciting musical journey that fits your unique vision - one that your guests will remember long after they leave. Contact me today at (661) 241-9635 or send me a message online to inquire about booking!
Reasons To Book Me For Your Next Event
When it comes to creating a truly memorable event, the choice of entertainment can make all the difference. As a solo pianist with 30+ years of experience and a passion for delivering exceptional performances, I bring a unique blend of artistry and professionalism to every occasion.
Here are some compelling reasons to hire me for any occasion:
Expertise and experience: With a musical journey that began at the age of five and formal training at the Alan Swain Music Studio in Chicago, I have cultivated a deep understanding of music and performance. I have honed my skills through years of practice and have performed at countless events, including over 1,500 weddings and gatherings throughout the Southland.
Versatility: Whether you're hosting a sophisticated corporate event, an intimate wedding, or a lively celebration, I have the versatility to adapt to different styles and genres. From the standards, to classic rock, to broadway, to contemporary hits, I can curate a repertoire that suits the ambiance and preferences of your event, creating an unforgettable musical experience for you and your guests.
Personalized approach: I believe that every event is unique, and I take pride in working closely with my clients to understand their vision and goals. By building a strong rapport and fostering open communication, I ensure that your musical preferences and desired atmosphere are seamlessly integrated into the performance. My personalized approach guarantees a tailor-made experience that reflects your individuality and leaves a lasting impression.
Attention to detail: I understand the importance of flawless execution and pay meticulous attention to every detail. From the selection of songs to the timing and flow of the performance, I carefully curate each element to create a seamless and captivating musical journey. With a focus on creating an atmosphere that engages all the senses, I ensure that every note resonates with your guests, elevating the overall experience of your event.
Professionalism and reliability: As a seasoned professional, I take great pride in providing a seamless and stress-free experience for my clients. From prompt communication to punctuality and a polished performance, I strive to exceed expectations and deliver excellence at every step. You can trust in my commitment to professionalism and rely on me to bring a touch of elegance and sophistication to your event.
Available for Parties and Functions Throughout The Los Angeles Area
As an accomplished pianist and entertainer, I'm all about creating an experience that is positive and festive for your event. Whether it's a wedding or corporate gathering, my goal is to provide music that sets the perfect tone and ambiance. If you're looking for something special to add to your next occasion in Santa Clarita or the Los Angeles area, don't hesitate to reach out!
Give me a call at (661) 241-9635 today or send me a message online so we can discuss how I can help make your event memorable. Book now and let's create some beautiful music together!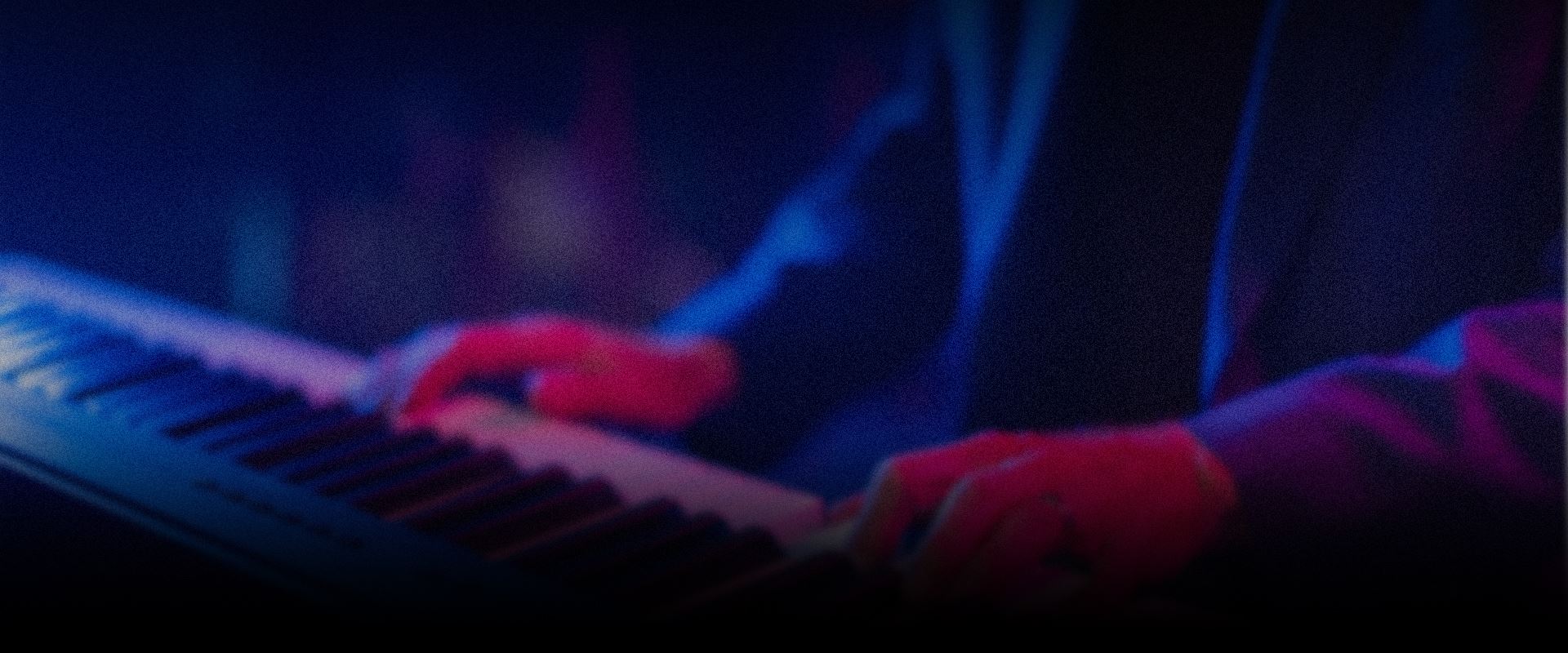 Why is Barry Lamster Your Best Choice?
A Custom Experience

Barry is committed to working with you to create your perfect musical experience. He will meet with you to talk about what you want your event to feel like so you can have the best musical backdrop for all of life's big events.

Space Enhancing Music

With a massive music knowledge and repertoire, Barry has a unique ability to read your room and play what your audience is looking for from start to finish. From the classics to modern hits, he is prepared to provide the right variety for every event.

Full Service Entertainment

Whatever your musical needs are Barry is here to help. From live music during your ceremony, to the right DJ for your dance floor, or a piano backdrop for your corporate event, Barry can provide the best musical soundtrack for all of your memories.