Santa Clarita Music Therapy
Delivering The Healing Power of Music to Clients Throughout Los Angeles
Music therapy is an increasingly popular form of treatment that uses music to address physical, emotional, cognitive, and social needs. Music therapists use music interventions such as singing, songwriting, and playing instruments to help clients achieve their therapeutic goals. It has been proven effective in helping people with a wide range of conditions including depression, anxiety, stress management issues, and even autism spectrum disorder.
As a professional pianist for over 30 years now, I am passionate about contributing to this growing movement by providing tailored music therapy services designed to meet the individual needs of my clients. By combining piano playing with story-telling and theory instruction techniques drawn from my own experience as a musician, I strive to create an environment where clients can relax and express themselves creatively while also working towards achieving their desired outcomes.
If you're interested in exploring how music therapy can help you or a loved one, please call (661) 241-9635 or send me a message online. I'm dedicated to helping my clients reach their therapeutic goals and look forward to the opportunity of working with you.
The Healing Benefits of Piano Music
As a pianist, I have experienced firsthand the healing power of music. The piano has long been viewed as a, no pun intended, instrumental tool in music therapy, providing comfort and relief to both children and adults struggling with emotional, physical, and psychological issues. By utilizing my skills on the piano, I can provide powerful therapeutic experiences that can bring about positive change in individuals' lives.
Some of the benefits that can be achieved through music therapy include:
Reduced stress and anxiety
Improved mood and emotional well-being
Enhanced communication and social skills
Increased motivation and focus
Pain and symptom management
Improved motor skills and coordination
Musical therapy is beneficial for individuals from all walks of life. It can be particularly effective for children with learning or developmental disabilities, individuals with mental health conditions, seniors experiencing memory loss or cognitive decline, or patients recovering from surgery or going through rehabilitation.
My Approach
My approach to music therapy is centered around providing a safe and non-judgmental environment where clients can feel comfortable exploring their inner selves through the power of music. I view each session as an opportunity for discovery, enabling my clients to gain insights into their unique needs and how they can be addressed through creative expression.
During our sessions, I may use techniques such as:
Singing
Playing instruments
Musical improvisation
Guided relaxation exercises
Visual imagery
Other activities include songwriting and lyric analysis which allows me to identify themes that may be impacting a client's emotions and behaviors. Additionally, I provide theoretical instruction on rhythm and melody so that clients can better understand the structure of the music they are creating or listening to during sessions.
Get Started with Music Therapy
If you or your loved one could benefit from music therapy services in Santa Clarita, don't hesitate to contact me. I offer individual and group sessions, both in-person and online, to accommodate your needs and preferences.
Call (661) 241-9635 or email info@barrylamstermusictherapy.com to schedule a consultation or inquire about my musical therapy services in Santa Clarita. I look forward to helping you find healing through music.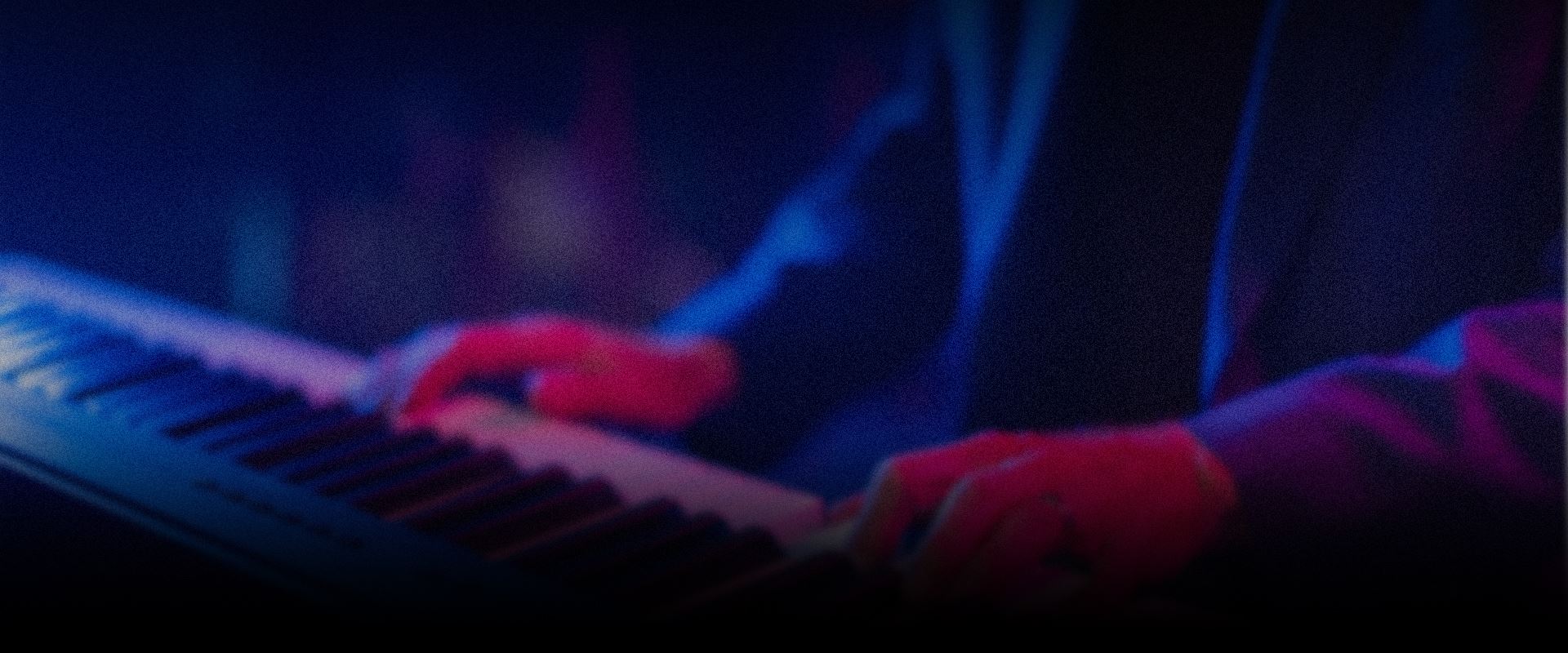 Why is Barry Lamster Your Best Choice?
A Custom Experience

Barry is committed to working with you to create your perfect musical experience. He will meet with you to talk about what you want your event to feel like so you can have the best musical backdrop for all of life's big events.

Space Enhancing Music

With a massive music knowledge and repertoire, Barry has a unique ability to read your room and play what your audience is looking for from start to finish. From the classics to modern hits, he is prepared to provide the right variety for every event.

Full Service Entertainment

Whatever your musical needs are Barry is here to help. From live music during your ceremony, to the right DJ for your dance floor, or a piano backdrop for your corporate event, Barry can provide the best musical soundtrack for all of your memories.